| | |
| --- | --- |
| MOUNT PROSPECT ORCHIDS | |
---
---
2023 PRICE LIST
---
The 2023 list has many new choices.

EXCITING SPECIES ADDITIONS THAT LOOK BEAUTIFUL.

ALL SEEDLINGS HAVE BEEN OUT OF FLASK FROM ONE TO FOUR YEARS.

MOST ARE ABOUT ONE-TWO YEARS FROM BLOOMING, SOME SOONER.

ALL COME FROM THE BEST BREEDERS AROUND THE WORLD.

We have added new categories Vandas and Cattleyas.
THIS LIST CANCELS OUT ALL PREVIOUS LISTS AND OFFERS!
Pictures from our great trip to the Galapogas are below.
---
For about 9 years I grew on windowsills in Brooklyn, specializing in Paphiopedilums and Phragmipediums and got AOS AWARDS! IT CAN BE DONE!
I also loved species and found some wonderful ones that will grow in the home on a window or under lights or in a GREENHOUSE. I am delighted to offer my favorites. If you grow in the home let us help by making some suggestions.
May 1998, just before we moved I received a HCC on a Paphiopedilum hookerae, and an HCC on a Paph. Macabre at the N.E. Judging center. Proving windowsill growers can get AOS awards!
In February 1998 an FCC on Phragmipedium Living Fire 'Prometheus'.
In June 1999 we received an AM on a Phrag. Sorcerer's Apprentice 'Lothar'.
In 2002 Paph. Diane Vickery 'Chappy' HCC/AOS, Bulbophyllum odoratum 'Chappy' CHM/AOS, Paraphalenopsis laycockii 'Chappy' HCC/AOS CCM/AOS, Masdevallia infracta alba 'Chappy' CHM/AOS, Bulbophyllum micholitzii 'Mount Prospect' CHM/AOS.
In 2003 Paph. moquettianum 'Chappy' AM/AOS.
In 2007, an AM/AOS on Phrag. Kelly Nash 'Rothschild'.
In 2009, an AM/AOS on Paph. Misty Dell 'Rothschild'.
In 2015, Paph. Delrosi 'Sookies Red Wings' AM/AOS, Dimorphorchis rossii 'Rothschild' AM/AOS.
In 2017, Paph. Yakushiji 'Sookie Sees Spots' HCC/AOS, Paph. Toni Semple 'Sookie's Pastel' HCC/AOS, Paph. Shim Yi's Pride 'Sookie's Dream' AM/AOS, Dim. lowii 'Sookie's Surprise' HCC/AOS, Bulbophyllum fletcherianum 'Rothschild's Nightmare' AM/AOS.
In 2018, Dim. lowii 'Sookies Surprise' HCC/AOS, Bulbo. fletcherianum 'Rothschild's Nightmare' AM/AOS, Paph. Yang-Ji-Hawk 'Sookies Twist' AM/AOS.
---
WE HAVE TRIED TO LIST ALL THE PLANTS ACCURATELY

DIVISIONS: These are not discards BUT divisions of some of my favorite plants to grow. In most cases there is only one plant or division. Some of these might be sold out, but we will be happy to put your name in the pot for a future division.

Please note, plants are arriving all the time and the Paph list will be expanding as will the Bulbophyllum list. Check often.

If you have a problem please call with in two days of order arriving. We will try to resolve your problem. Liability is only for plant material, we do not refund shipping and packing charges. WE WILL NOT TAKE PLANTS BACK AFTER 3 DAYS.



We are growing from customer satisfaction!

WE ARE EXCITED ABOUT ALL THE NEW ADDITIONS TO OUR 2023 CATALOG. IF YOU HAVE ANY QUESTIONS PLEASE EMAIL US OR BETTER YET CALL. WE ALWAYS ENJOY TALKING ABOUT ORCHIDS.

We are often asked what is the pot size? We do not price our plants by pot size but rather the size of the plant and how close they are to blooming, trying to be as accurate as possible. Bulbophyllums are mounted and potted.

Looking for a gift, let us help you make a selection. It took me years before my husband finally got the hint that I wanted an ORCHID for a birthday present!

I have compiled culture sheets for Paphs., Phrags., and Phalenopsis for the home grower. If you would like a free copy please write and send a self adressed, stamped envelope.
---
ORCHID SOCIETIES TAKE NOTE:
I have four orchid slide lectures that I will travel to give.
PAPHS and PHRAGS, ADVANCED WINDOWSILL GROWING,
BULBOPHYLLUMS, and PAPH ANITUM AND ITS HYBRIDS new!
Please call for details, and availability.
---
Key to notes:
Sometimes only a few seedlings are available for sale of new unnamed crosses, or only one seedling is still available.
NBS near blooming size
BS blooming size to spike soon
Plants with a star * after the name are not subject to discounts
Divisions are all blooming size and no discounts apply
---
Ordering Information:
A $50.00 minimum on all orders.
Payment MUST accompany all orders.
We ship the first Monday after your order is placed, unless you are told otherwise.
New Jersey Residents must add 6.875% sales tax!
We take MC & Visa only.
Packing and Shipping is extra! Your choice minimum $15.00 Priority Mail.
Additional plants are $1.00 each, more for budded or blooming material. Also for winter packing..
Also available UPS or FEDEX. In winter FEDEX or PO overnight.
We have 72 hour heat packs for winter safe shipping $3.00 charge our cost!


MOUNT PROSPECT ORCHIDS
HELEN HERSH
Phone: (908) 753-4846
E-mail: albinoni@rcn.com


---
Return to top
---
We are delighted to share these photos of the trip to the Galapagos Islands in
December, 2011 (click on them for larger view). The species are truly amazing, enjoy.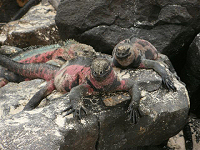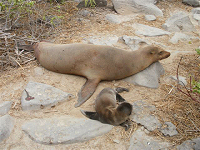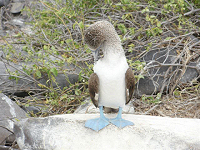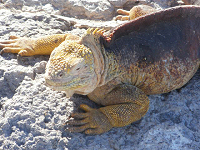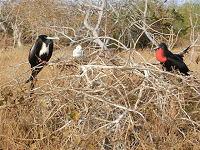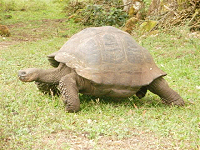 ---
Return to top
---